Gina Urso-Dudash- EnerGy's Executive Director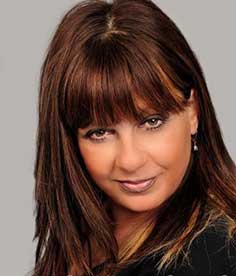 Gina has been in the dance industry for 30 plus years. She is a proud board member of the Association of Dance Conventions and Competitions (ADCC) as well as a member of Dance Educators of America.Her experience spans beyond her dance training. She has owned and operated her own award winning studio for almost 20 years, has choreographed and taught numerous nationally acclaimed award winning numbers and holds numerous performance awards. She has modeled for the auto show circuit as well as print work and has appeared in various television commercials. Many of her students have gone on to professional careers in dance industry which include Broadway National tours, Cruise Lines and Disney. Most recently she was a cast member along with her daughter Mari on the Lifetime networks hit television show "Dance Moms" as part of Cathy's team, the "Candy Apples." She still makes appearances on the show with EnerGy as well as appearing with her daughter Mari on upcoming episodes.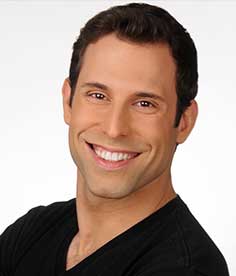 Anthony Fett is happy to return to the EnerGy family for a second season! He has been writing program bios in the third-person since kindergarten. He has performed throughout the U.S.A. and abroad, on T.V. and onstage, at Carnegie Hall and at The White House.He is an alumni of The Chicago Children's Choir, The Lyric Opera of Chicago Children's Chorus, and a graduate of The Hartt School of Theater. Fett appeared in the hit Off-Broadway comedy "Tony n' Tina's Wedding", and the national tours of "Disney's Beauty and the Beast" and "Bye Bye Birdie". He recorded background vocals for Denis De Young, and is the singing voice of Freddy in "Barbie in A Christmas Carol". He has created and performed in several cabaret acts and emcees events across the country. #fetting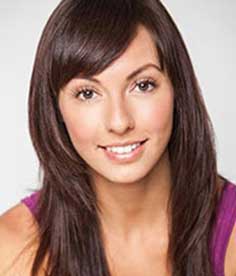 Born in Honolulu, Hawaii Alisha trained from a very early age in many different styles of dance including ballet, jazz, modern, hip hop and hula. She moved to California at the age of 18 to continue her studies at the California Pacific School of the Performing Arts. There she found herself involved in the musical theater scene where she studied and toured with the performing arts group The Young Americans. For years she taught and performed for thousands of people all around the world, sharing the beauty and importance of music and dance. Currently represented by Go 2 Talent Agency and a member of the Maker Empire, you can find her dancing in a variety of different venues including commercials and music videos as well as on the stages of the Disneyland Resort.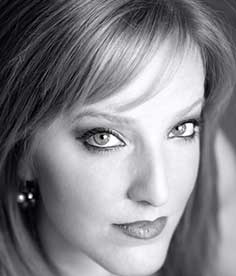 Anna was born and raised in Westerville, Ohio where she started taking dance at the age of 3. As a young girl she was a successful competitive dancer where she won many different local and national awards, as well as a local Star Search competition. At the age of 18 she moved to New York City to pursue her dream as a Radio City Rockette. Anna performed with the Rockettes for 8 years. While with the Rockettes she performed on the Today Show, Macy's Thanksgiving Day Parade, Rockefeller Christmas Tree Lighting, The Rachel Ray Show, the Nate Berkus Show, and performed in many other televised appearances locally and nationally. She also toured the country tap dancing with the First National Broadway Tour of 42nd Street. Currently, Anna is a dance teacherat Otterbein University and choreographs and teaches for local studios. She also is a certified Pilates instructor and a mom of a 2 year old little girl.
Carrie Millikin Euker -Judge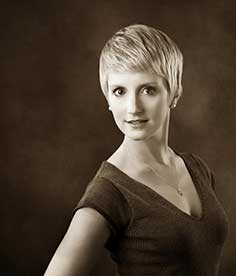 Carrie began studying dance in Rockford, IL under former Radio City Rockette, Kathy Nelson. She holds a Bachelor's degree in Dance from Mercyhurst University and achieved her MBA degree at the University of Colorado, Denver. While attending Mercyhurst she danced various roles in Carmen, Coppelia, A Midsummer Night's Dream, La Sylphide, and Raymonda, under the direction of Tauna Hunter. She danced with Milwaukee Ballet and Milwaukee Ballet II, performing in Michael Pink's Swan Lake, Don Quixote, and Romeo and Juliet. Carrie performed in Denver with the David Taylor Dance Theater enjoying soloist and principal roles in works by James Wallace as well as Gregory Dawson's "Eclipsing Venus." She has also performed with 7 Dancers, notably in "ART" by Mandy Moore, ofthe hit television series "So You Think You Can Dance."Carriealso danced the lead role in 101 Things to do in a Lifetime, featuring choreography by Chantal Robson. During her four year stay at Missouri Contemporary Ballet, Carrie performed numerous works by director Karen Mareck Grundy as well as works by Shannon Lee West, Thang Dao, Autumn Eckman, and Joshua Blake Carter. Carrie originated the role of Alice in Grundy's Alice's Adventures in Wonderland. In 2011 Carrie became the founding director and lead instructor of the School of MCB. During this time she also coordinated DanceReach, offering dance to at-risk youth in the community, and in 2013 she co-founded DanceAbility, a program offering dance classes to students with special needs. Carrie's original choreography has been performed by students as well as professionals and she has extensive experience instructing and coaching dancers of all ages in ballet, jazz, tap, and modern/contemporary styles. Carrie currently resides in Ohio and appears nationally as a guest artist, teacher, and choreographer.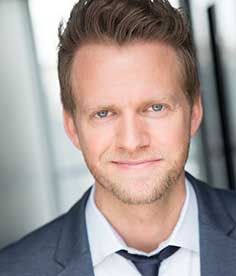 Jeff Pew is originally from San Jose, CA but for the past 7 years has lived in New York City. In just over a month from now you can catch Jeff on the hit game show Separation Anxiety on TBS on May 31st. This summer you can see him in The Radio City Summer Spectacular with the Rockettes in the role of The Bull, and in 2017 Jeff will be performing on Broadway in the new musical The Bandstand directed and choreographed by Andy Blankenbuehler. Previously Jeff was in Rodgers and Hammerstein's Cinderella on Broadway and in the National Tour of Billy Elliot. As a pianist Jeff works regularly playing company class for American Ballet Theatre and Mark Morris Dance Group. Follow Jeff on Instagram @jeffpew1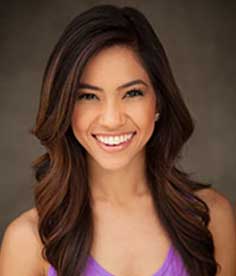 Originally from Maryland, Jennifer Maletto was trained by master instructors in Ballet, Modern, Contemporary, Hip-Hop, Jazz, and Tap. Throughout her youth, she performed nationally and internationally. She attended Towson University where she continued her dance training and received a BFA in Dance Performance with a minor in Business Administration. While in college, Maletto danced for four years on the 15-time national champion Towson University Dance Team. Two of those years she served as team captain. After graduating, she moved to Tokyo, Japan where she worked as an aerialist in "Mystic Rhythms" at the Tokyo Disney Resort. She now resides in Los Angeles, California where she performs with numerous companies in the Los Angeles area, coaches the Sunny Hills High School dance team, and performs daily in the stage show "Mickey and the Magical Map" at the Disneyland Resort.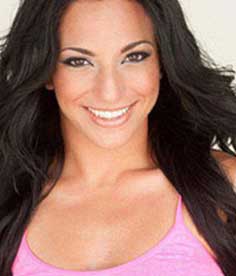 Larissa is a native New Yorker, who has been in Los Angeles since 2007 pursuing a professional career in dance. She has trained extensively in ballet, tap, jazz, hip hop, contemporary and musical theater. She is a competition dancer herself, winning many prestigious titles, awards and scholarships from notable competitions and conventions. She has toured with Tremaine Dance Conventions as an assistant, and was also a member of their performance company. She has worked with artists such as Beyoncé, 50 Cent, Dawn Richard, Lloyd, Three Six Mafia, No Doubt, Cali Swag District, Missy Elliott, and Gnarls Barkley to name a few. She has done commercials for American Airlines and Sears, along being featured on Oxygen's "Hair Battle", and was assistant choreographer on the A&E show "The Hasslehoff's". Most notably, she was a contestant on MTV's hit show, "America's Best Dance Crew" in the crew, Artistry In Motion. The crew was under the direction of So You Think You Can Dance's, Donyelle Jones, whom Larissa has assisted for and trained under. She has worked with notable choreographers such as: Brian Friedman, Tricia Miranda, Phlex, Andye J, Shane Sparks, Tabitha and Napoleon D'Umo, Frank Gatson, Kevin and Marcel Wilson, Oth'than Burnside and Super Dave. You can currently find her at Disneyland performing in, "Aladdin A Musical Spectacular" as well as a new stage show entitled, "Mickey And The Magical Map". Larissa continues to thrive in the professional dance industry working on numerous industrials, award shows, commercials, television, music festivals and live performances. She hopes that her love and passion for dance will inspire others to pursue their dreams as well.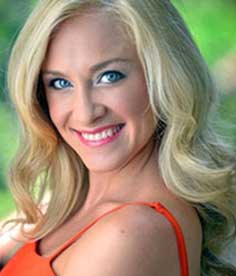 Monica is originally from Boston, MA. She graduated from the Hartt School Conservatory with a BFA in Musical Theatre. Since graduation she has been teaching and performing. She has 6 years of teaching experience and a lifetime of performance with 9 years of that being professional. She staged for the Broadway Bootcamp program in Southport, CT with their summer production shows, Riverside Theatre Works in Hyde Park, MA with their summer youth program shows. She has also worked for an after school program called Dancing Little stars- teaching ballet and tap to young artists who love to dance! She has studied with Boston Ballet, Janette Neil Studio, Hartt School Conservatory, Boston Arts Academy and On Stage Dance. Some of her past performance credits include: National Anthem Soloist for the Boston Red Sox, Showtime at the Apollo Theatre in NYC (NBC), Soloist for the Miss Hawaiian Tropic Competition in HI (E Channel), featured performer for Broadway on Broadway (NYC), featured soloist for the World Choir Games (Shanghai, China), toured with the Broadway National Tour "Annie" as Connie Boylan understudying Lily St Regis, principal singer/dancer on Holland America Cruise Line, principle singer on Norwegian cruise line and Equity principal performer for the Walt Disney Company.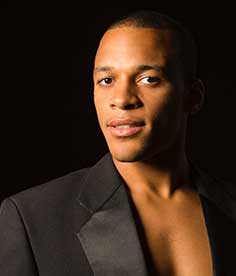 Owen Scarlett (Long Island, New York) is a graduate of Point Park University. He grew up training at a competitive dance studio, and during that time very esteemed artists such as Chris Judd, Brian Friedman, TyceDiorio, and Mia Michaels awarded him several scholarships. Owen has been invited as a guest performer at events such as the Miss Kentucky Scholarship Pageant and NYCDA's Destiny Rising at the Joyce Theater in New York City. During his time at Point Park University hehad the opportunity to perform works by world-renowned choreographers such asJosé Limon, Robert Battle, Toru Shimazaki, Kevin Iega Jeff, Christopher Huggins, KieshaLalama, Garfield Lemonius,Doug Bentz, and Kassandra Taylor. Upon graduation from Point Park Universrity, he accepted a contract with Visceral Dance Chicago, a company based in Chicago, IL. Owen has a great compassion for dance, and enjoys giving back to others in the dance community. He is very excited to be a judge for Energy National Dance Competitions, and wishes the dances good luck this weekend.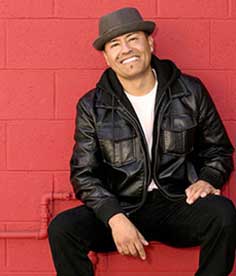 Hailing from Los Angeles, California Roman Vasquez has had the opportunity to work for artists such as Christina Aguilera, Jennifer Lopez, Jessica Simpson, Celine Dion, Backstreet Boys, Eva Longoria, Roselyn Sanchez, Anastasia, just to name a few. Other television/film and video credits include American Music Awards, MTV Music Awards, Kids Choice Awards , Pepsi, Sprite, EL Pollo Loco, Days of Our Lives, Rock the Reception, Bring it On 5, Indiana Jones 4, Mobbed and Alvin and the Chipmunks 3D. He has also choreographed and performed with companies such as Nike, FUBU, Adidas and Paul Mitchell. Roman Vasquez continues to choreograph and teach across the country on workshops and dance conventions.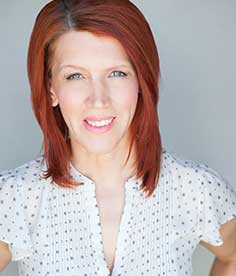 Denise Caston was a Radio City Rockette for 10 years and toured nationally with the Tony Award winning musical, Crazy For You. Denise has also had the honor of performing the choreography of Savion Glover at a showcase in New York City. She performed on tour in Australia, dancing all over the continent in Elvis to the Max. Her choreography has been seen in many productions in which she performed, including shows at Caesars Windsor in Ontario, Canada. Credits also include film, television, commercials, and industrials. Teaching credits include classes at Broadway Dance Center (NYC) and Steps on Broadway (NYC), Tradition In Tap (NYC), Gregg Russell's Tap Into the Network (Cleveland, OH), and the St. Louis Tap Festival, as well as The Rockette Experience© at Radio City Music Hall. In 2011, Denise was invited to speak at the TEDx Detroit Conference about her contributions to the cultural landscape in Detroit, including founding and producing Motor City Tap Fest and founding the Detroit Tap Repertory. Recently, Denise was awarded a prestigious MaTilDa Award from her alma mater, Oakland University, for Alumni Achievement in Dance She also became certified by the American Ballet Theatre's ABT® National Teacher Training Curriculum for Primary-Level 3.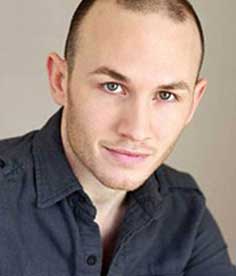 Trevor Downey – a native of Lebanon, Ohio is honored to be judging with Energy Dance Competition. He currently works as a dancer in the original cast of Mickey and the Magical Map at Disneyland and teaches three days a week at Dance Studio No. 1. Before moving to L.A. a little over a year ago, Trevor was seen traveling the country as the fierce redheaded drag queen, Phaedra in the 1st National Tour of La Cage Aux Folles starring George Hamilton and Christopher Sieber. During Trevor's seven years in New York, he performed at the Radio City Music Hall for two years alongside the famous Rockettes in the Radio City Christmas Spectacular, and starred as the Soldier in New York Musical Theatre Festival's Petrouchka in which he was awarded the Best Individual Performance Award. His favorite credit is performing the role of Mr. Mistoffelees in the 25th Anniversary National Tour of CATS, and performing the same role in three different other productions ofCATS throughout the country. Traveling overseas has been a blessing, and doing that, he had the privilege of touring with Odyssey Dance Company's Shut Up and Dance in Germany, CATS in Brazil, Cirque's Carnivale in Romania, and all over with Norwegian Cruise Lines. Other credits include A-Rab in West Side Story, Nicole in La Cage Aux Folles, Sugar… Some Like It Hot the Musical, many performances for Broadway Cares Equity Fights AIDS, Branson's Christmas Dreams, DisneyWorld's Celebrate the Seasons, and more. Trevor's second passion is teaching and choreographing in which he has won numerous awards over the past 10 years for his work with multiple dance studios. He has also choreographed many musicals all over including Chicago, Sound of Music, Once Upon a Mattress, and Suessical the Musical.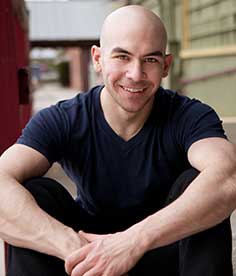 Patrick LaVallee is currently on faculty at AMDA conservatory in New York City and is working on a workshop for a new Broadway show Top Hat based on 1935 Fred and Ginger movie choreographer and director by Tony winner Christopher Gattelli. In 2016, Patrick will be featured as a 'tap dancing sailor' along side Channing Tatum in the new Coen Brothers movie 'Hail Caeser.' On stage Patrick has toured North America and South America in the Broadway Tour of Billy Elliot. Over the past several years, Patrick has played Sargent O'Leary in the National Tour of Movin' Out and Andy Lee in 42nd Street. Other regional productions include, West Side Story, Crazy for You, Chicago, Fiddler on the Roof, South Pacific, The Producers, Spamalot, Singing in the Rain, and Sweet Charity to name a few. Patrick has performed extensively in Taiwan, at the Kennedy Center in DC, Radio City Music Hall, NY City Center and aboard Royal Caribbean Cruise Lines. Patrick holds a Bachelors degree in Performing Arts from Oklahoma City University (OCU). In addition to OCU, Patrick has also trained at Point Park University for modern dance. As a teacher, Patrick has had the opportunity to choreograph and give master classes through out at US at multiple conventions, competitions and dance studios.
OUR PARTNERS AND
AFFILIATES